Precision Sourcing are hosting a workshop for our next Women in Data event in Melbourne and we'd love for you to be part of it! All ticket proceeds will go to the Red Cross and WIRES who are helping bush-fire victims.

It's an invite-only event, featuring a test and learn approach to pulling yourself out of those technical weeds and into a more strategic mindset for when stakeholders and clients challenge you with that all important statement 'we want to do more with our data'. You'll learn the soft skills needed and how to employ these when designing a data strategy. You'll also learn the framework needed for putting that strategy together and you'll be lead in teams of 8 with a coach from one of Melbourne's greatest data businesses.
Get in touch for more information and an invite to the event by emailing events@precisionsourcing.com.au
---

---

 
Joining Aubrey will be three panel speakers from the Inclusive Foundation with all proceeds from the event going to the foundation.
The Inclusive Foundation is a not-for-profit foundation with the mission of creating a world where everyone is included through organisational research, collaboration with D&I professionals, government and agency partnership, social change, and advocacy and empowerment of others.
Dr Elizabeth Shoesmith, is Founder and CEO of The Inclusive Foundation, and is on a mission to create a world where everyone is included and valued for their difference. Combining her 20+ years of expertise in organisational transformation for Asia Pacific's most notable organisations, a PhD in organisational culture and behaviour, and passion for inclusion; she has set the global benchmark for inclusion.
Joining Elizabeth on stage will be her husband, Scott Shoesmith. They only recently married, in fact you may recall their viral wedding video when Elizabeth signed '1000 years' as she walked down the aisle. Scott is profoundly deaf. His whole life he has faced bullying, harassment, and exclusion. The one place he found solace was on the rugby field and represented Australia in the Deaf Wallabies playing World Cups internationally. Now an F45 Training franchise owner, he will share with you some of the challenges he has faced so you gain intimate insight into the lives of people with specific needs.
---
Thats a wrap Women in Data 2018!
Women In Data- A Merry WID Christmas
December 5th 2018
Location: KPMG Australia, Barangaroo Sydney
2017 has been brilliant for diversity. The Me Too movement, feminist rallies, Opera got involved with Time's Up – all of these movements have helped women all over the world find and use their voice.
But there's still some burning questions and a lack of understanding about what feminism really is, and how that transcribes into diversity and inclusion in the workplace.
I'm often asked questions about further reading or about how people can get more traction from their companies. I get asked what other companies diversity hiring policies look like and I also get companies telling me that they are on a 'diversity drive' so are only accepting CVs of women. So that got me to thinking, let's discuss this at the next event in the form of an interactive workshop.
We'll discuss current challenges and find out if anyone else has solved them. Let's brainstorm together and help each other create a plan to get more action happening whether it be personally and/or professionally.
All booking fees will go to Women's Community Shelters and all Ticket proceeds will go to the Hadia Foundation.
Tickets: $20 Refreshments and drinks provided.
BUY Tickets here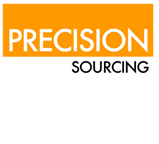 ---
Women In Data
August 30th 2018
Data, Digital & the Impact of Diversity
Location: Macquarie Bank, 1 Shelley st, Sydney 2000
The world of Data and Technology has traditionally almost exclusively been lead and shaped in Australia by men. Women in Data has had success hosting events that highlight the diversity challenges faced in this industry whilst also showcasing some of the best minds Australia has to offer and our next event is set to be the biggest yet.
Featuring Macquarie bank as hosts, Yellowfin and KPMG as sponsors, this event will include a panel of women who are leaders in the Data Analytics space. Alongside the panel we will also be showcasing some of the innovative ways that our speakers companies are fostering a more inclusive work culture for all of their employees.
Attendees of this event can expect to come away empowered with ideas of ways they can implement this as well.
Join us for breakfast at our first half day event with the following speakers:
Panel Speakers: Jo Gurry CDO at NBN, Sheetal Patole CDO at Macquarie Bank and Lisa Bora Partner at KPMG
Jo leads the Chief Data Office at nbn, and has two decades of international experience in the financial services and telecommunications sectors.  She has held leadership roles in information technology, finance and consulting organisations specialising in IT strategy, program delivery, data and analytics. Jo has led successful transformations of data culture and capability at large, complex organisations including Commonwealth Bank, IAG and nbn. She is a Chartered Accountant and is the President of The Data Warehouse Institute of Australia. Jo hails from the southwest of WA and now lives in Sydney with her husband, three daughters and cat and two turtles.
Sheetal is an executive leader with over 18 years information transformation through data and analytics experience in the Financial Services, FMCG, Mining & Government industries both in consulting and executive management. She is a known leader in Analytics, Business Intelligence and Information Management Transformation disciplines. Sheetal is a thought leader in advocating 'Analytics as an embedded business process to drive through decisions, insights to generate value.'
Lisa Bora is a dynamic, entrepreneurial executive with over 19 years experience managing organisations through digital disruption, marketing, sales management  and organisational change, particularly within the technology, entertainment, retail travel and media industries. Lisa provides strong leadership and strategic direction across client teams in ensuring effective decision making across multiple channels.
Glen Rabie CEO and co-founder of Yellowfin
Glen Rabie is the CEO and co-founder of Yellowfin, a global Business Intelligence (BI) software vendor headquartered and developed in Melbourne, Australia that operates through an international partner network.  Glen holds a Masters of Commerce from The University of Melbourne, a postgraduate diploma in Industrial Relations and Human Resources, and undergraduate degree in Arts/Commerce. As a data analyst and self-confessed data junky, Glen Rabie holds the belief that numbers and rationality drive everything. As CEO and founder of Yellowfin, Glen has translated this philosophy to how he runs Australia's most successful global Business Intelligence (BI) software company. That is: Passion + Analytical Thinking + Reasonable Risk = Success. Today, over 10,000 organisations, and more than 2 million end-users across 70 different countries, use Yellowfin every day.
Kari Mastropasqua EGM Data Analytics at Equifax
Kari Mastropasqua is a forward thinking analytic professional with 15 + years' experience in the field. She is a people focused leader who creates impact through being market led, evolving organisation capabilities and educating on the power of data and analytics to drive better decision making. As a leader of large teams she places high importance on rallying a team around a strong vision, creating a culture that encourages innovation with purpose and stands for building strong relationships through trust and transparency.
Simon Earle  Ambassador at White Ribbon
CEO and father of two, Simon Earle, shares how his values of gender equality is important in being a White Ribbon Ambassador in his work and in his everyday life.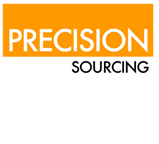 ---
Women In Data
People Pioneering Change- International Women's Day
Location: KPMG,  International Towers Sydney, 300 Barangaroo Avenue, Sydney NSW 2000
We are very excited to announce our first Women in Data event of 2018 which will be held on International Women's Day – March 8th 2018.
There has been so much discussion around the problem that is a gender inequality. Women in Data: People Pioneering Change aims to host speakers and guests who are already creating change in the workplace.
The topic for this event is around salary negotiation and superannuation for women. Our guest speakers will be Pascale Helyar- Moray from Human Super & Nicole Grainger-Marsh who runs salary negotiation worskhops for women across the country.
Pascale Helyar-Moray joined Human Super in 2017 as CEO.  Human Super is a new product focused on connecting Australian women with their superannuation. Enabling, educating and empowering Australian women to actively start addressing the superannuation gap they face. Using a combination of psychological profiling and data-driven online behaviour, each woman will receive customised digital prompts to engage with their superannuation, making Human Super effectively the Fitbit for Super.
Nicole Grainger-Marsh is a leading Executive & Career Coach, who has spent more than two decades working as a senior business leader for some of the World's leading brands.  She has worked throughout Europe, Asia and Australia, for the likes of Yahoo, NEC, British Telecom, The Accor Hotel Group and Telstra, overseeing marketing, operations, digital commerce and sales, up to the level of Regional Director and Vice President.
When it comes to salary negotiations, Nicole has been on both sides of the fence, and believes that in the past 20 years, she has seen the good, the bad and the ugly.  In this workshop, she plans to share a little bit of each of these with us, so that you not only know what to do when negotiating your salary, but what not to do!
Please join us to hear from these amazing speakers and to learn about what steps you can take to improve your future!
WID is proud to be supported by sponsors Yellowfin & KPMG Australia. WID inaugural will be held at KPMG the official home for Women in Data 2018.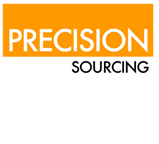 ---
Women In Data
COOL SH*T HAPPENING IN DATA
Location: Havas Media, 155 Clarence St, Sydney, 2000
We are excited to invite you to our next event which will see Women in Data back in Sydney. Join us for , "Cool Sh*t Happening in Data"
Speakers Include:
Levi Nupponen – a Horticultural Scientist and co-inventor of a technology platform that links an intensive recirculating aquaculture system (RAS) to certified organic horticulture. The technology transforms the waste from Barramundi (fish) into an input for organic vegetables that are then sold to supermarkets across Australia.
Imogen Hewitt – a Chief Strategy Officer who has kindly agreed to offer her insight into Meaningful Brands and how making the link between sustainable businesses and greater commercial and marketing KPI success is key to commercialising any innovative idea such as this one.
Proudly sponsored by Precision Sourcing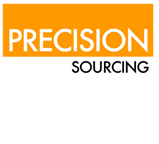 ---
Stakeholder101: How to communicate Data
Location: 6/50 Carrington Street, Sydney, 2000
We are excited to invite you to our next event which will see Women in Data back in Sydney. Join us for a topical networking session, "Stakeholder101: How to communicate Data" — how you can use the data journey in your organisation to improve relationships between your tech and business stakeholders.
Key Learnings:
Providing ongoing feedback
Planning and managing between multiple agencies and stakeholders
Creating flexibility
Building trust
Developing the soft skills of Data analysts
Taking your client on a data journey where data is used as an educator and enabler
Increasing the data literacy of people with a non-data background.
The evening will offer valuable insights from the client and agency perspective — Monica Ikladios from Toyota and Gina Papapetrou, Senior Data Strategist, from MercerBell.
Our Founder, Leisha Morrison, will also offer a keynote sharing how she successfully communicates with her very technical stakeholders as a non-technical consultant about advanced data-lead projects."
Proudly sponsored by Precision Sourcing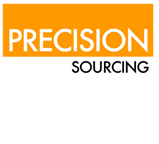 ---
Women in Data: The Melbourne Experience, Thursday 23rd March 2017
Location: NAB, 700 Bourke Street, Melbourne, 3024
Women in Data is arriving in Melbourne! 
Join us for an evening networking session discussing the explosion of the analytics industry how your peers are overcoming the challenges we all face as we continue to move towards analytics evangelism.
The evening will offer valuable insights from two data veterans and a keynote from our Founder:
Leisha Morrison: Keynote Speaker
In her presentation on Why we Need Women in Data, Leisha will educate us on the challenges of positive discrimination and discuss how you can play a part in addressing these to be a part of a revolutionary change for all concerned.
Having worked closely with several organisations and particularly in data and analytics, Leisha identified the lack of women in data-centric leadership roles. Her experience in the data industry, in general, lead her to realise there was a need to build a community of like-minded professionals aiming at creating gender diversity in data analytics and data science teams.
Leisha is keen to educate businesses on positive discrimination and how this can be so detrimental to an organisation's image and branding. Through mentoring and knowledge sharing, she believes that positive discrimination can be eradicated to move forward and foster change for the next generation of analysts.
Laura Hague: A Woman in Data
You don't have to code to work in analytics. Well – that's the view of Laura Hague, who'll talk about her journey from a reluctant GIS developer and SAS novice to an analytics evangelist, convincing clients that no matter how dirty their data, it can still deliver value. She'll also give her thoughts on the challenges facing everyone, but particularly women, in this industry and how as a community we might be able to start addressing them.
Laura is the Senior Insights Manager at Track. She has 16 years' experience in analytical roles across Australia and the UK, working for organisations including Tesco, the NHS, the London 2012 Olympic Games, Open Universities Australia and flybuys. More recently she moved into analytics consultancy with Accenture, before joining TRACK where she helps clients to unlock the value in their customer data.
Alene Kieser: Building an Effective Data, Analytics and Insights Team
The power of a team
Different expertise amplifies insight
Importance of engagement
Migrating from Reporting to Insights
The key to Alene's presentation is the transition from being perceived as a 'reporting function' to providing valuable insights for an organisation and because the concept of value and valuable insights are different for each enterprise function, prioritisation and engagement are the keys to success.
Join her to explore how to build a successful and effective analytics team.
With over 20 years corporate experience in media, telco and finance organisations, Alene has spent the last 10 years in the data and analytics space leading and empowering analytics teams through the transition. She currently heads up Digital  Analytics at Fairfax.
Agenda:
5.30pm – 6.00pm: Arrival and registration
6.00pm – 6.30pm: Leisha Morrison
6.30pm – 7.00pm: Laura Hague
7.00pm – 7.30pm: Alene Kieser
7.30pm – 8.30pm: Networking, drinks and nibbles
Click here to reserve your ticket today!
---
Women in Data: Delivering Value to data Analytics – 17th November 2016
This Women in Data event was yet again a fantastic and inspirational occasion. Being held at the new offices of KPMG in Barangaroo, the views were incredible and the speakers matched the phenomenal surroundings. Kathleen Goffey and Kate Phair from KPMG lead insights in culture within analytics with Peter Inge from Caltex discussing his impressive presentation on delivering value as a data scientist. See below for information on Peter's presentation:
---
Another Successful Women in Data Event!
On Thursday 9th June, the highly anticipated 'Women in Data' event 2, sponsored by Greater Data and ansarada took place with over 100 attendees. The event focused on how to pitch your data, with an interactive workshop with Australia's leading sales trainer, Johnny Lee.
The event kicked off with an introduction from Miguel Jesus, Chief Data Officer at ansarada, who is at the cutting edge of new techniques being explored in Data Science. We are excited for him to introduce to you some of the projects he has been working on including NLP and facial recognition analytics which is going to be the main focus for the next Women in Data in September. Georgie Brooke, owner of Greater Data, did a well received presentation on how to successfully pitch data to your C-Suite colleagues.
The feedback so far has been fantastic with interest in new sponsors and locations. Please contact us if you are interested in being involved as a sponsor for the next Women in Data event. The more involvement we have, the better the event can be. This is a group focused on diversity and is open to all so look out for news on upcoming events, chances to get involved and how you can benefit from coming along.
Thursday 9th June 2016
Women in Data: How to Pitch Your Data
Join Precision Sourcing at our second Women in Data event, sponsored by Greater Data, and learn how to pitch yourself and your data insights.
An interactive workshop with Australia's leading sales trainer, Johnny Lee, will help you improve your pitching skills in order to gain more buy in from the powers that be for your data and your work.
Hear from Georgie Brooke, owner of Greater Data, on how to successfully pitch data to your C-Suite colleagues. Miguel Jesus, Chief Data Officer at ansarada, is a world class analytics professional who is at the cutting edge of new techniques being explored in Data Science. We are excited for him to introduce to you some of the projects he has been working on including NLP and facial recognition analytics.
Don't miss this opportunity to network with like-minded data professionals in a friendly and inclusive environment.
Our guest speakers will share their knowledge with you, followed by a brief Q&A and networking drinks and nibbles to develop connections.
---
Thursday 18th February 2016
Women in Data: Event 1
The first ' Women in Data ' event was a great success with 80+ data focused professionals attending. With speakers from different backgrounds and the chance to network afterwards there was something for everyone. The feedback so far has been fantastic with a lot of interest from future speakers, ideas for different events and a lot of excitement regarding where this group can go. This is a group focused on diversity and is open to all so look out for news on upcoming events, chances to get involved and how you can benefit from coming along.